Welcome from Edye Hoffmann
Facing unprecedented circumstances, what do you do?
For many, it's tempting just to put their heads in the sand. 
There's already so much happening in the world, in our homes and our family lives, and just one more thing can seem impossible for many people. 
If you're living with or supporting a cognitive impairment like Alzheimer's or another dementia, then you're already living in unprecedented times. 
But, you're not putting your head in the sand, you're looking for help, for resources.
You're right to do so, and you're in the right place.
We welcome with people like you – individuals who are facing or supporting one of the most significant challenges our generation has ever met. When you're living with a dementia diagnosis, there isn't time to face another challenge, and yet, you do.
You want to live as normally as possible for as long as possible. Who doesn't? But, too often, you're told you shouldn't even try.
We know better.
We know you're made of more. So are your loved ones. 
Since we work with heroes like you, we have to do the same thing you do: face what's ahead and plan. 
We are here to help you thrive.
Here you'll find the resources to do just that.
In response to the new coronavirus and the call by our government and health advisors to physically distance and withdraw from the community that supports us, we have identified three critical problems you're facing. Here are our solutions: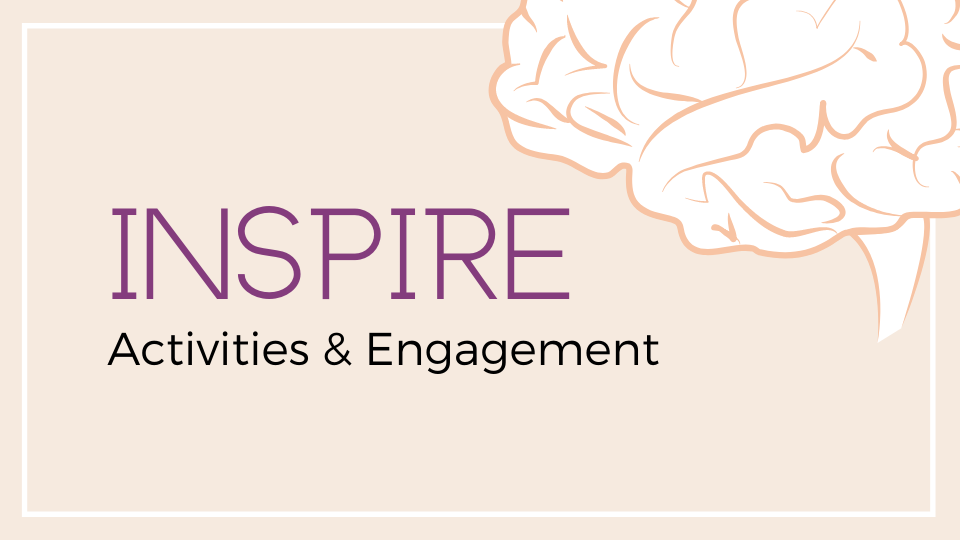 Problem #1: The cognitive stimulation gap
We know that your community resources are crucial to thriving with Alzheimer's, another dementia, or any cognitive impairment. Research tells us this. So does our ten years of practice. And, we know that the best resources are more than entertainment. That activity with a purpose is where you really thrive.
So, given the challenge of not being able to access community activities and engagement – How do we keep your mind stimulated?
We have an answer: Inspire – thirteen weeks of activities and engagement.
Problem #2: The social connection gap
We also know that humans are inherently social, and isolation isn't a good thing, especially when it comes to cognitive impairment. Without social connections, this isolation actually makes symptoms worse and weakens our immune system. And, this is certainly not the time to do that, right?
So, how you reduce the isolation, and connect with others in a way that still meets the call for physical distancing?
We have an answer: Elevate – a live weekly poetry and reading group.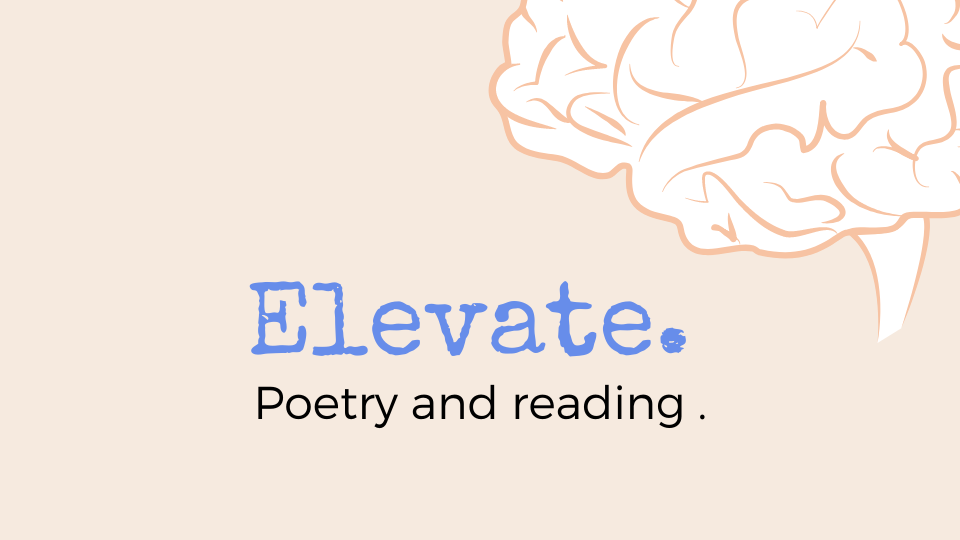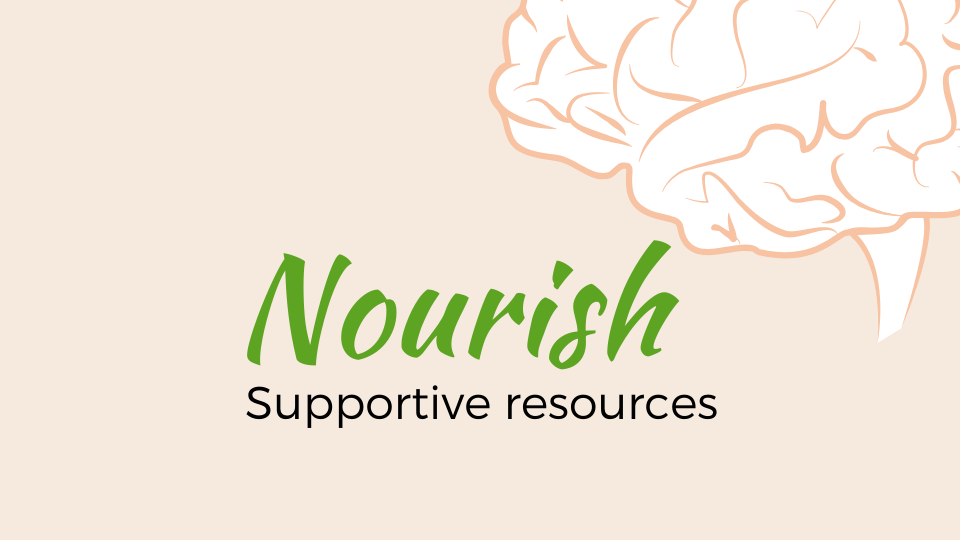 Problem #3: The care support gap
We know that you can only thrive together when you are prioritising the health and well-being of both of you. The risks of care burden and compassion fatigue run too high on any normal day. With these restrictions in place, how do you access resources that reduce stress, build your emotional resilience and help you plan for what's ahead?
We have an answer: Nourish – self-care, knowledge building and healthy resources.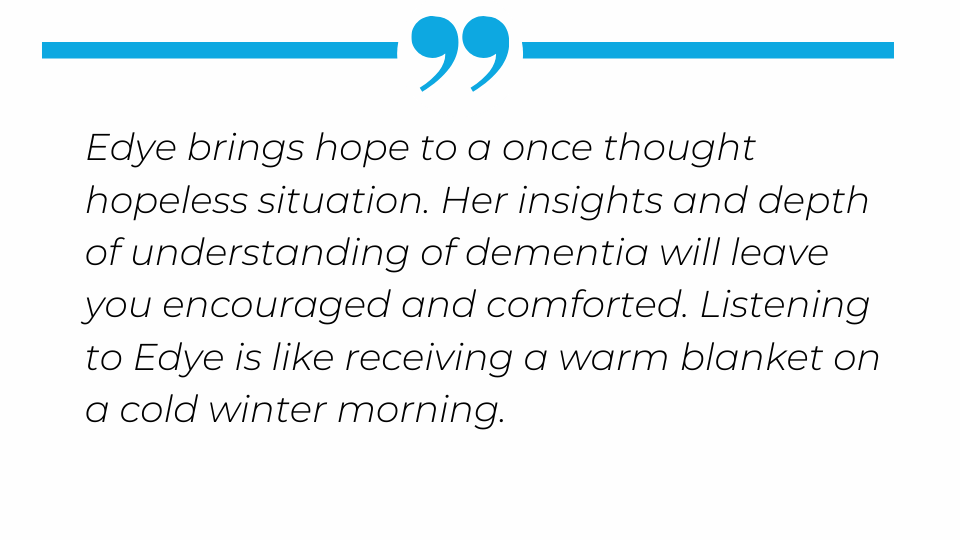 J. Damron
Son & Care Partner
S. Scott
Daughter & Care Partner
Who are we & how can we help you?
We're so pleased you're here. This is the home of Dementia Differently, one of the best online resources for individuals living with or supporting Alzheimer's, another dementia or mild cognitive impairment.
We're all about helping you navigate a cognitive impairment while living a full life. We've worked with hundreds of individuals with a cognitive impairment and their families, life partners, sons, daughters and best friends from around the world, across different diagnoses and we're here to help you, too. No matter whether you're a person who wants to live as normally as possible for as long as possible; a life partner who is fully committed but doesn't know what that means or how to do it well; or a son, daughter or best friend who doesn't know what help would really make a difference while meeting your existing commitments -
We've got you covered.
Have you tried the taster activities yet?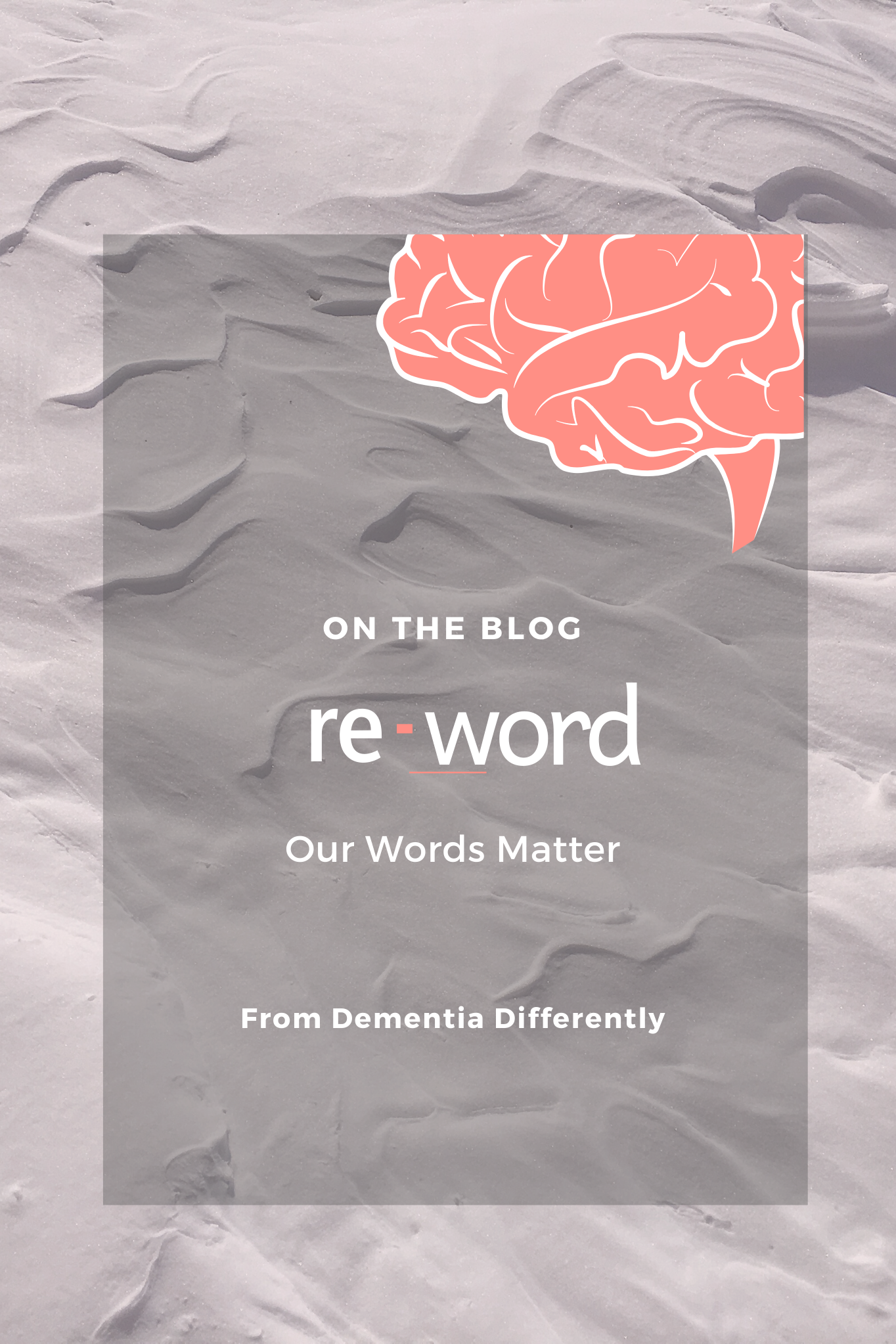 re - word: Our Words Matter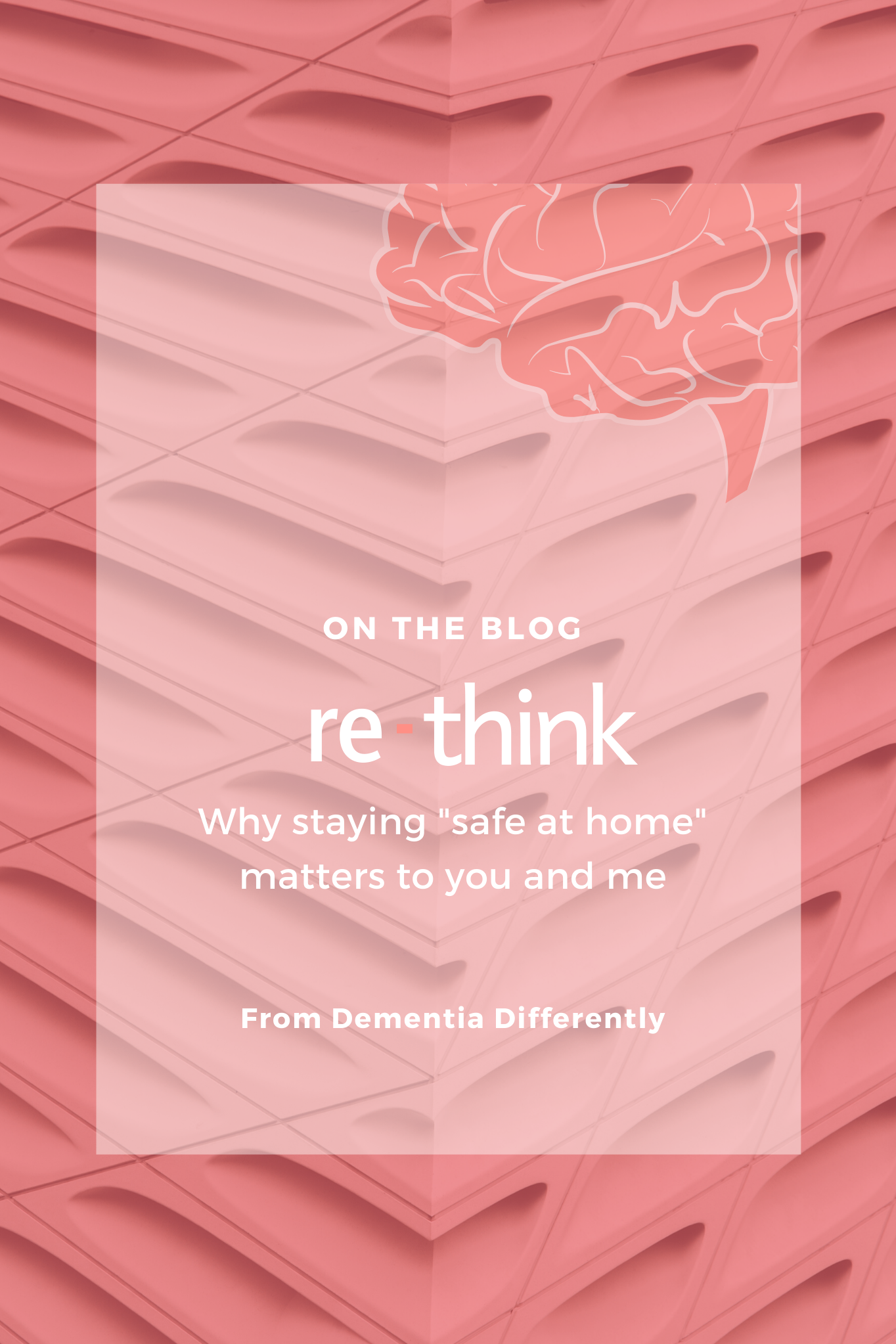 re - think: Why staying 'safe at home' matters to you and me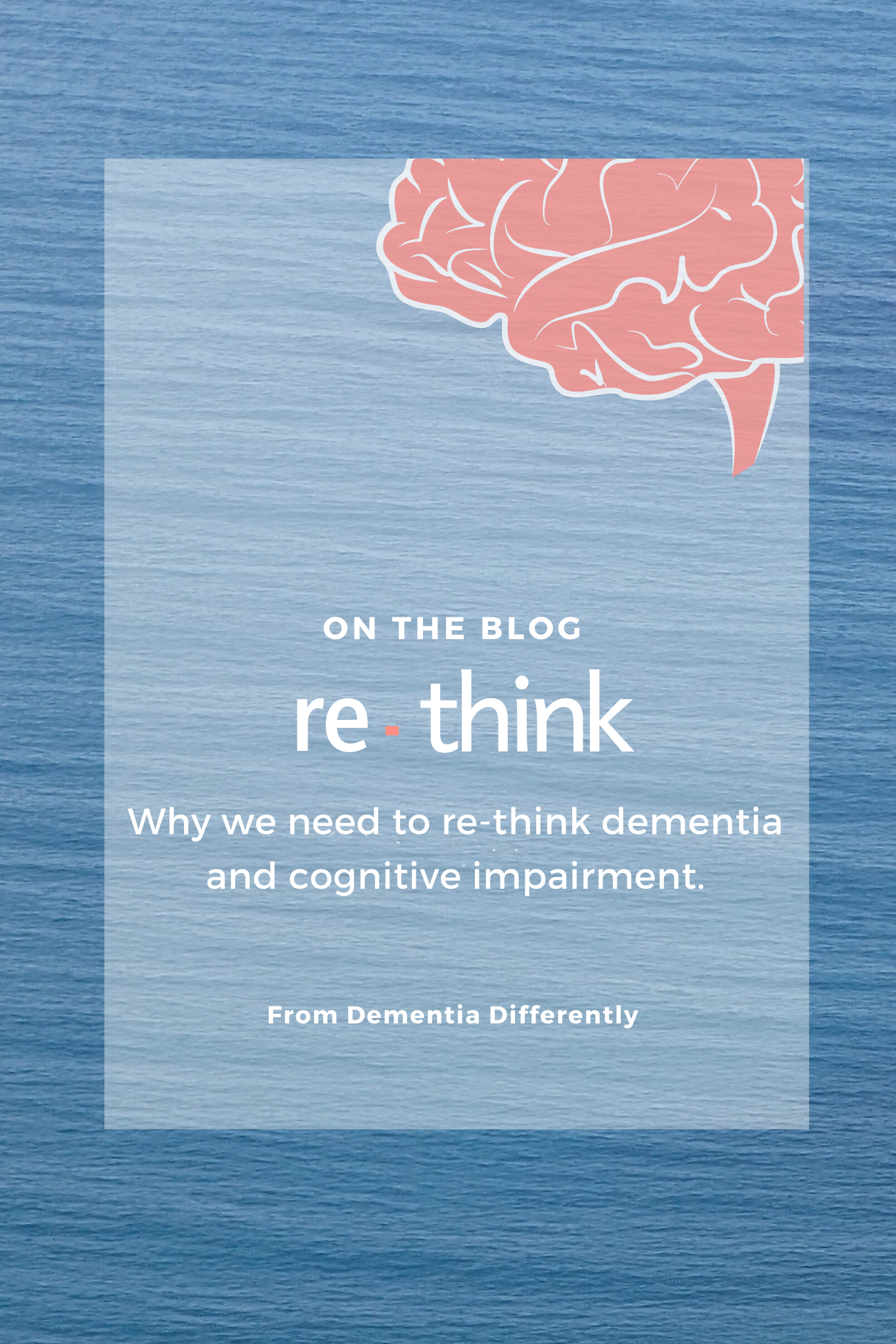 re - hydrate: 4 Common challenges around hydration ...
Stay in touch with on-going blog posts and journal entries.